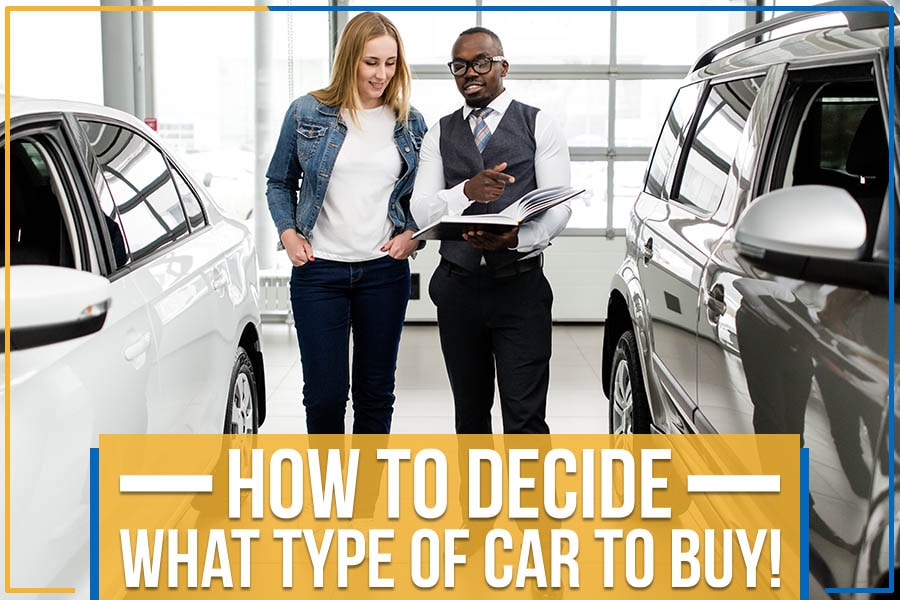 We all want the perfect car, but is it possible to pick one? There are so many different factors that go into making this decision. The best thing you can do when deciding what type of car you need is to make a list of your priorities and then figure out how each type of vehicle stacks up against them.
You may find that there are more than five things to consider in your decision-making process, but these are the most important ones!
1.

Personal Preferences
First, ask yourself what personal preferences you have. Do you prefer a sports car so that it is easy to maneuver through traffic? Are fuel economy and low emissions vital to you, or are performance and power more your style? Maybe comfort is an issue because long commutes can get uncomfortable if the seats aren't supportive and cushioned.
2.

Vehicle's Usage
Next, consider how you plan to use the vehicle. If you need a car to commute to work or school every day, fuel economy and low emissions matter more than power. A smaller compact car would be perfect because it is easy to park in tight spaces!
What about if you're planning on taking a cross-country road trip? You might want to consider a bigger vehicle that can accommodate all your stuff and has more storage space.
3.

Vehicle's Appearance or Look
Do you want your car to stand out or blend in? Maybe you want something that doesn't look like what everyone else has on the road.
A unique vehicle can be a great conversation starter! A unique vehicle doesn't necessarily mean an expensive vehicle; perhaps the color is striking, or you can decorate your vehicle the way you like it to make it unique looking.
4.

Your Driving Habits
Do you plan on driving your car for a long time? Do you live in an area with harsh winter or summer conditions? How many people do you usually have riding with you when going out to eat, shopping, etc.? These things can impact what type of vehicle is best suited for your lifestyle and needs.
5.

Your Budget
What is your price range? Many cars on the market cost under $20,000. A vehicle in this price range would typically be sufficient for daily driving needs for an average driver.
However, cars at this level of affordability will not have all of the bells and whistles you might find in more expensive cars. For example, a car of this price range may not have keyless entry or an in-dash GPS.
Also, consider the resale value when comparing vehicles across different pricing ranges. If you choose to trade your car in at some point, it will likely fetch more money if you purchase a more expensive model with better features and resale value.
If you are in the market for a new vehicle or used vehicle, come see us at Suburban Chevrolet serving Vinita, OK. We have an extensive inventory of premium Chevy cars that is sure to have something that catches your eye.
Whether you're looking for a sedan, truck, SUV, or something else altogether, we can help! Stop by today and take advantage of our great deals on vehicles before it's too late!