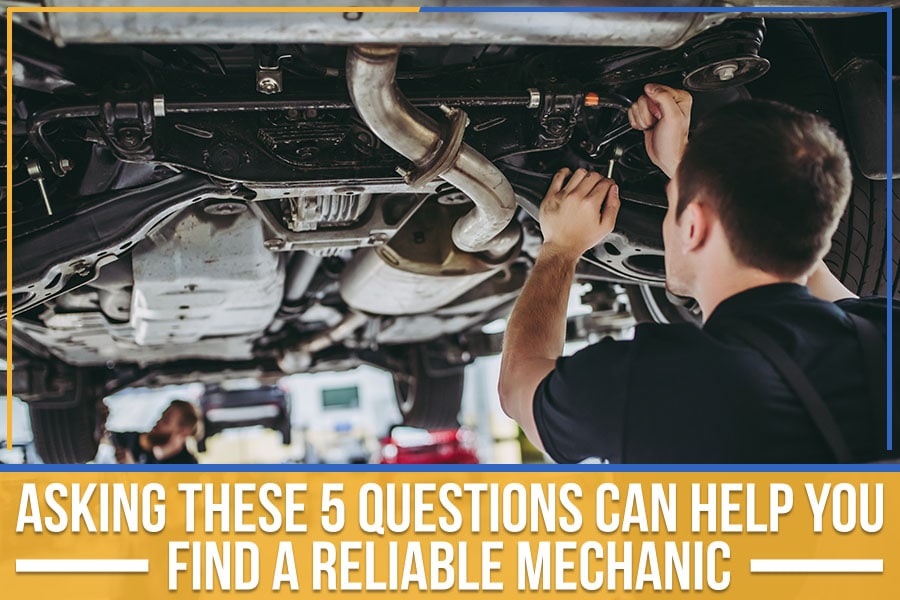 There's nothing worse than being stranded because your car broke down. But it's even worse when you don't know who to call for help. If you're looking for a reliable mechanic you can trust through thick and thin; then you need to ask the following questions to confirm their legitimacy.
1) Experience and References
Ask them how long they've been working as a mechanic as well as for references from past customers who vouch for their skills and capabilities. If the person seems hesitant to provide you with these details, it might be best to look elsewhere.
An experienced mechanic knows what they're getting into and should be able to diagnose the issue with your car reasonably quickly.
2) A Written Estimate
Remember to ask your technician for a written estimate that mentions the specific services they offer. That'll help you avoid unexpected charges down the road and keep your car repair expenses organized.
If possible, try getting at least three estimates from different mechanics so that you can compare prices and choose the best option for your needs.
The last thing you want is to be scammed by a shady mechanic, so always do your research beforehand!
3) Can You Select the Type and Brand of Replacement Parts?
Make sure you also ask your mechanic if they can provide the specific replacement parts needed for your repair.
If they cannot, then it is probably best to go with another establishment because this could lead to further complications in the future when trying to replace different parts down the road.
Doing all of these things will allow you to gain peace of mind knowing that you have chosen a reliable auto dealer who will not take advantage of or mislead you.
4) Can You Explain the Repair Terms in Simple Lingo?
Experienced professional technicians know how to break down information for unaware customers. If the mechanic you are speaking with cannot explain the terms they are using in a way that you can understand; then it is probably best to find someone else.
5) How Long Will the Repair Take?
It is also crucial that you determine how long the repair will take. Experienced automobile technicians inspect every detail to give an informed cost and time estimate. The time a technician takes to repair the car usually depends on the severity of the problem. If it is a minor issue, the repair may only take two hours. However, more complex repairs can take days to complete.
Make sure you are comfortable with the estimated time frame before authorizing any repairs.
Having a reliable and honest mechanic is key when it comes to car repairs. Answers to these five questions can help you determine whether you can trust the car mechanic and establish a long-term relationship with the dealership. Credible dealerships like Suburban Chevrolet, serving Pryor, OK, are rare. We have skilled automobile technicians that you can count on for all kinds of vehicle repair. Schedule a service with our team now!