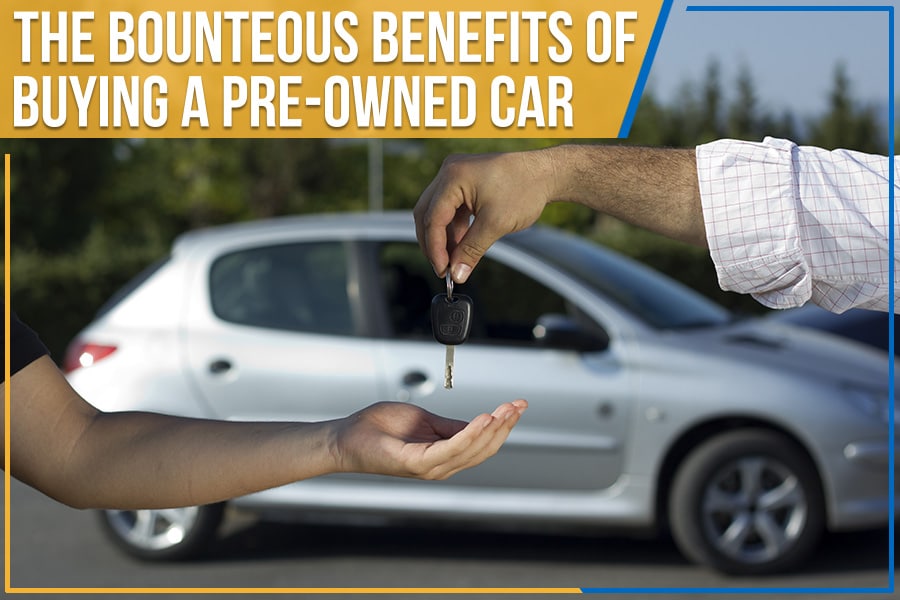 There is much rationale behind wanting to invest in a new car, and we empathize with you, but why not a pre-owned car? For starters, a pre-owned car brings a lot in savings, is as satisfactory as a new car, and fulfills the purpose of helping you commute to your desired locations. Of course, that all depends on the vehicle being kept in reasonable condition by the previous owner.
But if you decide to buy a pre-owned car, we have a range of reasons why it's probably the best deal you will ever make!
Pre-Owned Cars Are Not Excessively Pricey
In all honesty, pre-owned cars are half as expensive as their newer counterparts. This means, if you require financing and agree to monthly installments, you will clear the amount sooner. New car buyers usually change cars an average of 5 years after the initial purchase, so you're getting a pretty decent car that is also in touch with current trends.
You Don't Need to Pay Bloated Fees
New cars have so many costs to fill: documentation fees, registration, servicing, delivery charges, and add-ons. The newer the model, the higher the additional fees. With pre-owned cars, the only significant legal fee you will be dealing with is the documentation fee, which can go up to $600 in some states.
Lower Customization Costs & More Add-Ons
Add-ons are something dealerships add to new cars to boost the price while affording you convenience & safety. So, when the vehicle comes on the used car dealership, there are already some fantastic customizations that can fit your needs without the excess costs of new vehicle add-ons.
Pre-Owned Cars Offer Selective Flexibility
If you are on the lookout for a particular make that is not produced anymore, then pre-owned cars are your perfect haunt. While you can't find much customization on paint and trim, you sure can invest in your own add-ons to spruce up your selected car.
Some Pre-Owned Cars Still Have Warranties
You will find that many pre-owned cars are still under the manufacturer's warranty. Many folks lease a vehicle, only to turn it in before the warranty has expired so that these pre-owned cars will come back to the dealership, thoroughly inspected and with an extended warranty.
Lower Costs of Ownership
Pre-owned cars have been past the bulk of their depreciation, so their rates are stable. That means you don't need to face high insurance costs as a new car evokes. And since a used car is maintained at the dealership, it will work just as well as a new one. So, not only do you save big by investing in a pre-owned car, but you also save up enough to smoothly break into the costs of being a car owner!
Suburban Chevrolet, serving Wagoner, OK, offers you a versatile and well-maintained range of pre-owned Chevrolets at our reputable Claremore dealership. Do drop by to check out our choice vehicles, and let's have a chat about your financing & trade-in options to get you pre-certified for a car loan with us!
We have a pre-owned, pre-loved
2021 Corvette
on offer, and it's a pretty savvy car for its age!
Contact us
for further details!