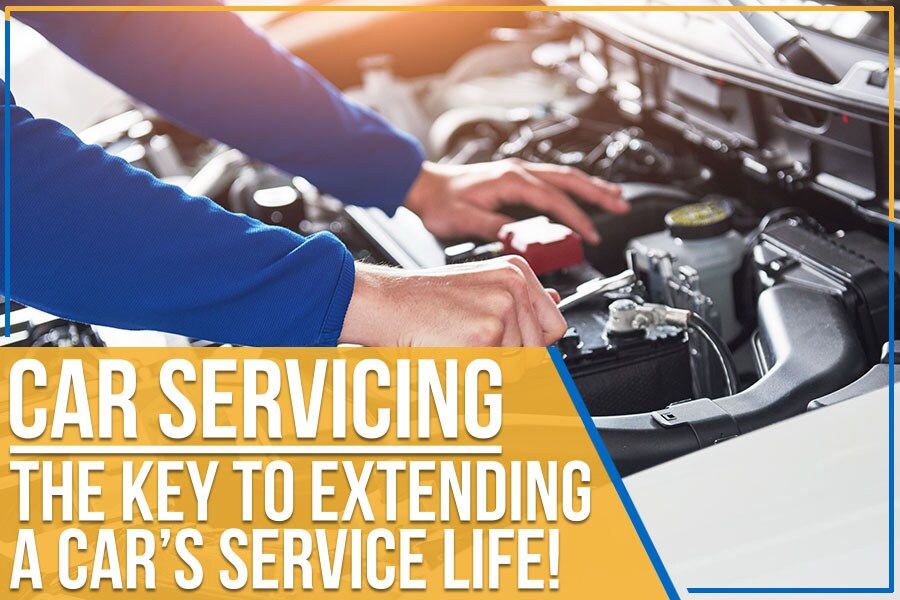 If there was a definitive statistic for the atrocity people commit by not committing to their car's recommended car servicing intervals, the value might be resting around the fourth quartile!
Car servicing intervals should be a part of general education at this point, but rest assured, Suburban Chevrolet takes somewhat great pride in educating its customers on how to best care for their investment long term. There are four types of car servicing, and all are designed to extend your car's life and sustain optimal performance.
1.
Basic Service
This is the regular service you will hear most about. The engine oil levels are checked via the dipstick & replenished. If the oil is anything apart from its recommended golden-honey color, it warrants a change. The oil is drained away and replaced along with the oil filter. Next, the battery gets tested for charge output, the electrolyte is topped up, & the terminals are cleaned. If the car has covered around 6,000-8,000 miles, the tires get rotated, tread & pressure checked, the wheels balanced & aligned, and a tire polish if you ask nicely. If the tires are too far gone, they are replaced. Wiper fluid is topped up; the wipers themselves are replaced if it's been a year. The brake pads are checked and replaced accordingly. The service concludes with a record for Carfax reasons!
2.
Interim Service
The service comes in handy for high mileage vehicles, covering 20,000-40,000 miles annually, and is best conducted twice a year per the owner's manual recommendation. It includes everything in a basic service with the additional degreasing & lubricating of the car's mechanical components. Any critical fluid leaks that come to light are patched up; the electrical & fuel injection systems are also given an all-clear before the car can hit the road. Of course, everything is documented!
3.
Full Service
For a driver who covers around 12,000 - 15,000 miles annually, thereby, a low mileage driver, the service comes recommended by the manufacturers, which covers both basic & interim service. Additional steps involve a change of spark plugs, air filter, brake pads & battery replacement (if needed). Depending on the inspection yields, the car's shocks, suspensions, fan & timing belts are checked & replaced if unredeemable. The service is recorded duly.
4.
Manufacturer Recommended Service
A most comprehensive service package covers basic, interim & full service along with extensive part replacements & repairs per the car owner's manual. Critical components like the gearbox or transmission, steering coupling, engine gasket integrity, soundness of the chassis, safety & electrical trigger sensors are all checked and replaced if found damaged. The service is an intensive step in prolonging the operational life of the car. With lubrication as a final step, the service is completed & recorded.
For the best details, always consult your car owner's manual and conduct some car model-specific research to stay aware of the terms relevant to a service. And if your car does seem to you to be functioning a bit odd lately, there is no shame in booking for service at our dealership & dedicated AAA auto shop.
Suburban Chevrolet, serving Justice, OK, has quite an impressive service center retrofitted to service a range of GM makes & models. If you especially need new tires, we have just the thing, plus, we offer some of the best service rebates, of which you are welcome to inquire.
Please don't delay your car's needs;
book a service
with us today!