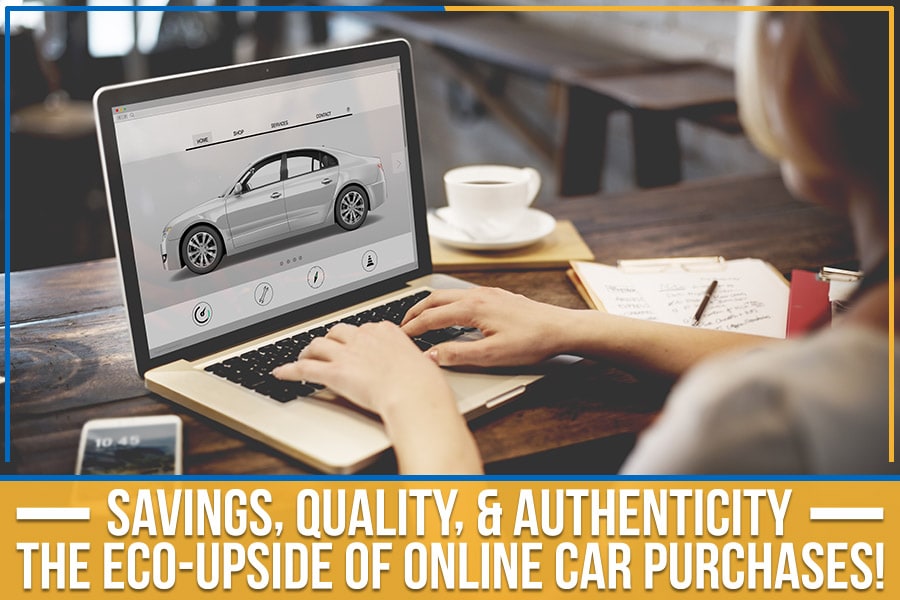 Online car buying and heightened interest in electric & hybrid cars have been rising since the past year. And that does bode well for the environment, given how people are willing to reduce their carbon footprint by buying online and preferring eco-friendly models. One can expect the collective effort to bear fruits for the environment while generating savings for the supporters of eco-friendly car initiatives!
Suburban Chevrolet knows best when it comes to reaping the eco-friendly benefits of online car buying. We offer our version of online car buying, Shop.Click.Drive, along with some great eco-benefits of shopping for your first car this way!
1.
Reduced Emissions
Usually, people make many rounds at local, private, & franchised dealerships to get the best deal in a car that suits their utility. That means a lot of traveling and a lot of carbon emissions in the current car's wake. What you can do instead is check the dealership's website, browse their inventory, then just call the dealer regarding the information you need. When you buy online, you eliminate your carbon emissions by a great deal while still getting all your car hunting done efficiently!
2.
Less Paperwork
With more people hooked onto mobile electronics, the need for paper is becoming obsolete, and less-paper initiatives are springing up to lessen the rate of deforestation. The online buying trend has shown significant changes in how people adapt to electronic documentation, brochures, newsletters, & digital coupon specials. This is the golden age where online car buying means online receipts, electronic signatures, & digital money. Just imagine the effect this can have on the health of local forests & woodlands as people shift to less-paper car buying!
3.
Availability Of Eco-Cars
With more people shifting to online car buying, they are also exposed to the eco-utility of electric & hybrid powertrain cars. People finally trust in the ability of alternate-fuel cars to cut down their carbon emissions and make their positive mark on the environment. You will find these things less discussed at the dealership but more relevant if you look up the benefits of online car buying on your finances, the economy, and the environment!
4.
Eco-Friendly Accessories
It doesn't matter if your car is a new or pre-owned car with a gasoline-powered drivetrain; you will still find advice on lowering your car's emissions. Invest in catalytic convertors & fuel-efficient tires to help on maximizing fuel economy. Keep preventative maintenance in the loop to keep your car functioning optimally. The better you maintain your car and keep its parts up to date, the less it pollutes the air!
5.
Home Delivery
The most satisfying aspect of online car buying is that you escape many odd dealership fees (since no salesman's overhead is being incurred) and land conveniently at delivery to your given address. What you then need to do is to just sign up for the last couple of digital documents, and the car is all yours! That's a win-win for you and the environment!
Suburban Chevrolet, serving Owasso, OK, has a robust online buying platform termed Shop.Click.Buy invested in sourcing quality, authentic, & reliable cars for your needs. You can get the best deals in the region via our website, book a custom car model, and you also get incentives to invest in your dream car.
We're stocked to the brim with new 2022 Chevrolet cars, SUVs, and trucks, so start browsing, and get in touch with our dealership for further financing & car buy specials!